The company has been building a team of technical experts, design engineers and technicians have experienced and trained. Despite the new production, but the company has applied the operating process in accordance with BPMN standards, creating a platform for automation of (1) Order management, (2) Production requirement, (3) Spare & Product management, (4) Delivery and (5) Customer services at the early next year.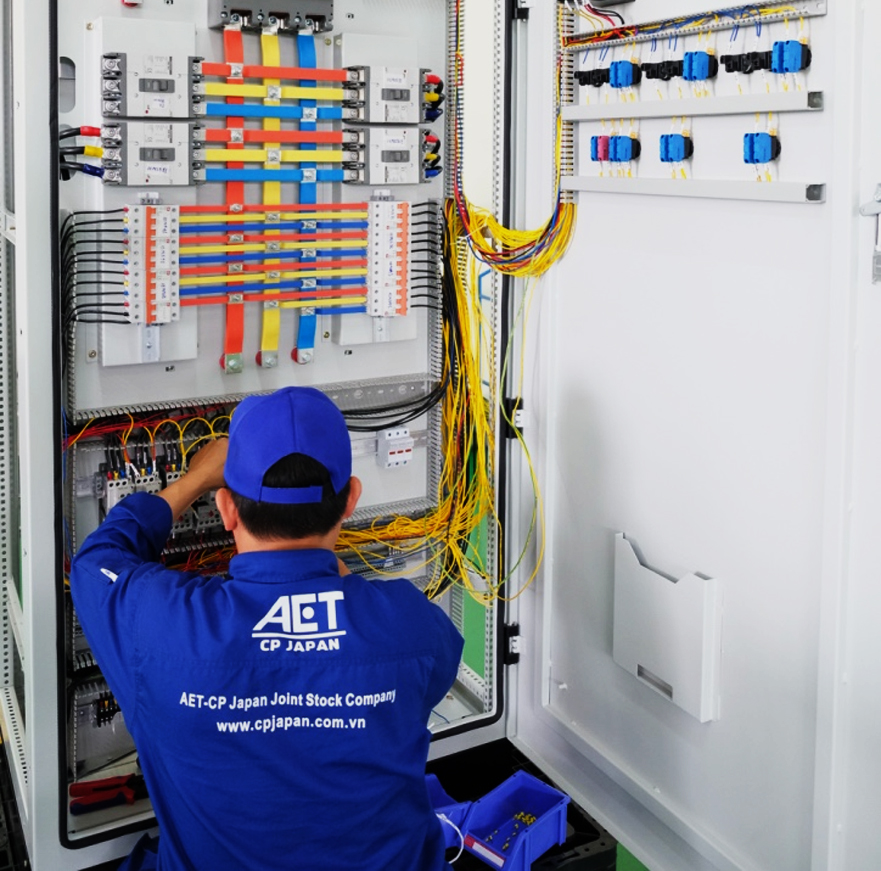 Factory & Key persons
AET-CP Japan operates within a 3,000 m2 custom manufacturing facility in Danphuong District, Hanoi Capital. Our sales, project management and manufacturing departments all operate from the same premises – ensuring we are a close and efficient team. Thanks to our close-knit work ethic and on-site facilities, we have the ability to design, engineer and create more switchboards in a shorter amount of time.
As our team is all under the same roof, you can count on our products meeting even the highest specifications. This allows us to meet the electrical requirements of a number of industries, delivering custom, high-quality switchboards that our customers know they can rely on.
Our manufacturing facility offers a range of features – including mechanical processing and installation of electrical equipment – while our sales team is always on-hand to provide continual support from start to finish.
We at AET-CP Japan believe in building and maintaining both excellent business relationships and high-quality products, which is why our process strives to exceed clients' expectations, from the initial enquiry to delivery.
Office area: 250 m2
Mechanic processing area: 1,100 m2
Mechanic processing area: 1,100 m2
Intallation of electric equipment area: 400 m2
Sales Engineer: 03
Consultant, Design & Engineer: 05
Technician: 14
Quality control: 01